Being a first-time home buyer can be unpredictable, scary, and stressful. Whenever you embark on this venture, it's a whole different experience. It's challenging to figure out whether or not you can afford or manage a home. And if you don't know where to begin, the process becomes even more difficult. Getting your first home is a milestone and a luxury, however, there are steps you need to take before you can reach the closing date. If you are considering buying your first home, here is some step-by-step advice to help you get started.
Save Money and Maintain Your Credit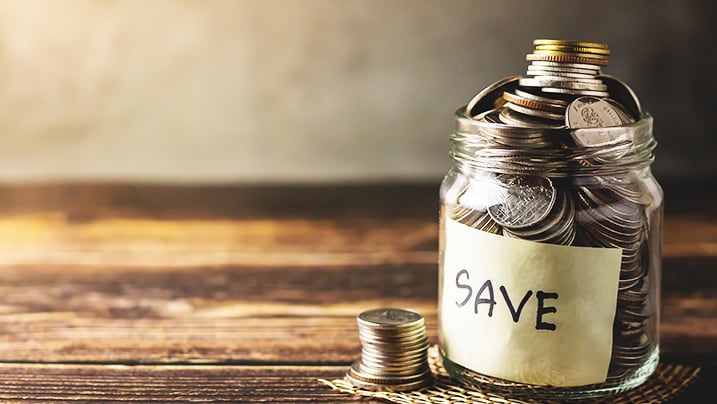 Before thinking of buying your first home, you must consider your financial status. Do you have enough for a down payment and closing costs? Is your credit score good? Do you owe large sums of money? Did you obtain any new loans recently? How are your spending habits? Are you paying your bills on time? These are all important questions you must answer truthfully before even considering purchasing your first home.
~Know the Expenses~
Down Deposit – An upfront sum of money to purchase a large expense. This is mostly required depending on which mortgage loan you'll agree to. However, it can be expensive and challenging to save. For example, a $250,000 home with a down payment of 3.5% is $8,750.
Closing Costs – These are the expenses you pay to secure your home and finalize your mortgage. They are less than a down deposit and range from 2% to 6% of the loan amount. So, on a $250,000 loan, the closing costs should cost between $4,900 to $14,500. Most of the time, the seller will pay a portion of your closing costs, but not all the time. 
Move-In Expenses – Money aside after the home-buying process is complete. This might consider movers, repairs, upgrades, furniture, reconstruction, or other necessities if needed.
Get Prequalified and Meet with a Mortgage Lender
Do NOT skip this step. It's best to know what you can/cannot afford. Having the knowledge of your spending habits and bills included with a future mortgage payment allows you to feel more comfortable.
This is where you try to find a mortgage lender. It's best not to use the automatic ones online since they don't provide accurate information. Try searching mortgage lenders in your provided area and read over their reviews. Our recommendation is Eugenia Bentley, whose office is near to ours and has helped many clients. For more information, check out this link: https://www.facebook.com/eugeniabentleymortgageteam/
Before discussing with a mortgage lender about a preapproval letter, make sure you have the documents provided such as W-2s, bank statements, and your credit score.
~Know the Different Mortgage Loans~
Conventional – Down payment as low as 3% or as high as 20%
FHA Loans – Down payment as low as 3.5%
USDA Loans – Considering buying a home in a less suburban area with no down payment.
VA Loans – For current and veteran military members and doesn't require a down payment.
Hire a Real Estate Agent
After getting your preapproval letter, hiring a real estate agent can help you house hunt and determine if it's worth it. There are multiple benefits to having a real estate agent:
Answer any questions about how the buying process works
Knowledge of the housing market
Gives you a list of properties in your desired area within your price range
Schedule showings for you
Attend the showings to determine the profit, quality, and structure of the home
Submit an offer letter for you
Negotiate with the seller and seller's agent about the offer
Attend the closing and review documents to ensure everything is correct in the sale
If you would like to hire one of our agents and schedule a meeting, visit our website at https://quartermasterproperties.com/real-estate/ or call us at (864) 479-0008. We are more than happy to help you buy your first home.
Determine Your Necessities and Desires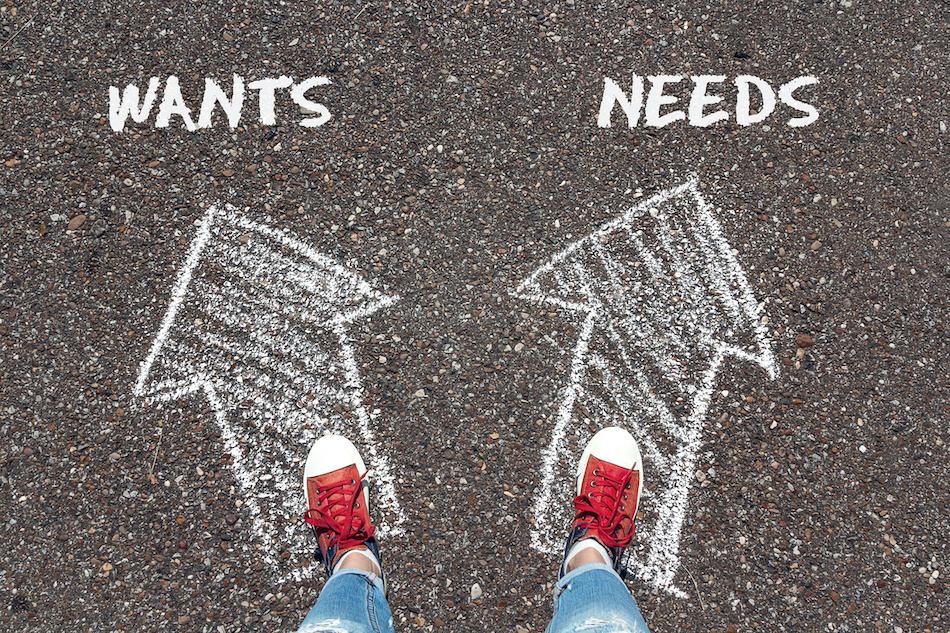 How many bedrooms/bathrooms would you like? Do you need a one or two-car garage? How many acres would you like? How much square footage do you prefer? Should the backyard be fenced in? Does it need to have all appliances in the kitchen? Should there be an open floor concept? Does it need to have a front or back porch? Are you okay with paying HOAs? Does it have a pool? Etc.
Before you go house hunting, compose a list of things that you want or need in a home. Determine what would be nice to have versus a specific necessary requirement. Just remember that not every house is going to have everything you want. Sometimes, you've got to make sacrifices. If you love the house but it doesn't have that one thing, determine if it's a desire or necessity.
Before/After Closing
Congratulations! You found a house, put in an offer, and it got accepted! Now what? Well, there are a couple of steps to take before the closing date approaches.
~Before Closing~
Hire an Inspector – To ensure the structure of the home is of efficient quality, an inspector can check every corner inside/outside of the house that you might have missed. This can include damage, rodents, mold, and getting into the roof/crawl space areas. If there are any problems/concerns, please ask them to fix the issue. It's THEIR job to make sure the home is in a good condition to move into.
Home Insurance – You are required to obtain homeowner's insurance before closing. Insurance helps to pay any interior/exterior damages that can occur on the property.
Set up Utilities – Electricity, water, and gas are essential in the home for use. So, it's important to set them up a week or two before the closing date. You don't want to have the electricity or water not working upon moving in.
Final Walk-Through – This will be your last opportunity to check if anything is amiss. It's best to double-check your surroundings before finalizing the work done.
~After Closing~
Move-In – Once you get the keys, you are all set to start moving all your furniture and items into your new home. You can either do it yourself or hire movers. It's up to you.
Safely Store Closing Documents – You will obtain a copy of the documents as well as the deed. These should all be stored in a secure place where only you can find them.
Change your Address – Postal Office, Driver's License, Car Registration, Banks, Credit Card Companies, Insurance Provider, Employer, Medical Information, and other memberships (Amazon, Gym, etc.).
Test Security Systems, Change Fire Alarm Batteries, Change HVAC Filter, Clean Out Dryer Vent, and Check Water Heater.
Avoid Scammers – After a couple of weeks or a month later, you'll start to get mail from possible scammers. From being a first-time home buyer, they'll try to lure you into the schemes. For example, they'll ask you for more money for either insurance or warranties you have yet to sign up for, even though you signed up for them already. Even though it has the company's logo on it, they're trying to trick you. Please be careful of them. One thing to keep in mind, if you see a check and it discloses saying it's not a check. Also, look up the phone number it provided. Is it the actual company's phone number and address? If not, it's a SCAM.
First-Time Home Buyer Advice from a First-Time Home Buyer
Marie Carlisle, Office Manager, has recently purchased her first home. Here is some advice she would like to share with anyone nervous about the experience:
"Throughout the many years of renting, I've always wanted to make a home purchase but never knew where to start. By working at Quartermaster Properties, I learned new things every single day. First off, it wasn't easy finding a home. It was difficult to get an offer accepted when the market was high at the moment. My husband and I looked through many homes in 3-4 months until we eventually closed on one. Also, I was going through a tough time when my mother passed away. During that time, my mental state wasn't the best as my stress increased. Whenever we finalized the paperwork on the closing date, I never felt happier. We found a place to call home and had enough space to raise a future family. Throughout all the stress and worries, our prayers were answered. Finding and purchasing a home is difficult, but it's worth it in the end. My advice to you, please make sure you are mentally prepared for these types of milestones. Accept the unexpected and remember things happen for a reason."